LARGE shipping quotes, such as all Modular units and orders with more than one palletized item (see list of items), please email SP at customerservice [at] sportsplayinc [dot] com for an accurate quote.
UPS Freight Quotes now available by email!


Please include item number, weight, ship to zip code in your request.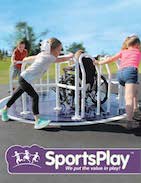 The New SportsPlay Catalog is now available to order! Contact us to get yours today!

CAD Drawings, Catalog Images, Customer Service Forms, Lead Time Sheet, Product Instructions, Specifications, Warranty Info

Order Status, Shipping Information, View/Print Invoices
**Please note: Access to these areas is password protected. Should you desire access to this area and do not have a password, please contact SportsPlay for Web Assistance.
We have made every effort to provide our Distributors with access to all images found within our catalog, along with Specifications and Instructions for many of our products.
Images are being provided in a printable format. In an effort to maintain the highest print quality possible, they are not setup to be displayed by your web browser. Please download the image in order to view and/or use the image.